I Love REAL Food!!! It's amazing how simple, natural REAL food can taste so delicious.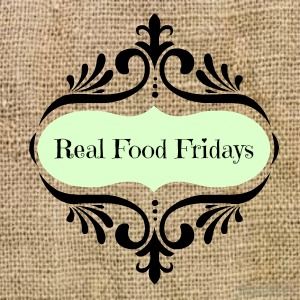 In case you missed it...Real Food Friday #11 has been extended for 2 weeks due to Halloween. I won't be doing any trick or treating but some of you might so we thought we'd take a break.
You know what that means? More time to share your awesome REAL food posts! I thought I'd share some of my favorites so far.
*And yes, I have had to remove several "junk" food recipes*
Gluten Free PA Dutch Style Scrapple from Adventures with Jude
What do you think of these Features? If you've got a favorite Fall-Inspired REAL FOOD recipe please feel free to share at Real Food Friday #11 Extended!