Oops!! I was totally unprepared for my Day #2 post AND I'm late! I co-Host Tuesdays with a Twist at Back to the Basics so at least I got THAT posted on time!
I'll give you all of the details from day #2 tomorrow (totally boring) along with Day #3.
Just in case this is your first time checking out Mary's Kitchen...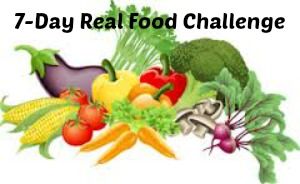 At the moment we are 8 bloggers (and more) participating in this challenge:
Joyce @ It's Your Life
Lydia @ Lydia's Flexitarian Kitchen
Maureen @ It's All Connected
Melinda @ Auntie Em's Guide
Courtney @ The Crunchy Deliquent
Kristina @ Mother's Niche
Taylor @ Mama has Pink Hair
and me...Mary @ Mary's Kitchen and Back to the Basics
If you have a REAL Food post feel free to share on Day #1
Follow along...