Good Morning!!! Just in case this is your first time checking out Mary's Kitchen...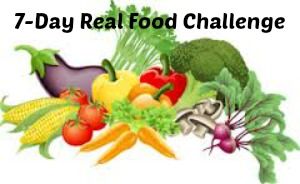 At the moment we are ?? bloggers (and more) participating in this challenge:
Joyce @ It's Your Life
Lydia @ Lydia's Flexitarian Kitchen
Maureen @ It's All Connected
Melinda @ Auntie Em's Guide
Courtney @ The Crunchy Deliquent
Taylor @ Mama has Pink Hair
and me...Mary @ Mary's Kitchen and Back to the Basics
Yesterday I completely forgot to post my day #2 until late. To be totally honest...I ate the same thing for day 2 and I did for Day 1. Boring maybe but super easy and I hate to let leftovers go bad.
I started Day #3 with lemon water and coffee...Again! I LOVE lemon water!
I bought the San Diego cup for my husband when I went to visit my family
For Doc's lunch, I fixed him a slow cooker chicken sandwich on whole wheat bread and fresh tomato slices.
For my lunch I made Easy Eggplant Stirfry only this time I added about 1/8 cup of Apple Cider Vinegar instead of soy sauce. It was SO good!
Snacks throughout the day included shelled, raw sunflower seeds, hummus with carrots and more delicious watermelon.
For dinner we had Blueberry/veggie Protein Shakes.
We went to the gym yesterday for the first time in 2 weeks. We usually workout 3-4 times a week but we had family in town and then Doc wasn't feeling well.
Overall I feel good. Doc has been a bit under the weather before we began so I'm not sure about him. I can say that I totally blew it on drinking enough water for Day 2 and 3 so I'm really going to make sure I hydrate the rest of the week.
How are you doing with the Real Food Challenge? Share in comments or the LINKY!