Good Morning!!! Just in case this is your first time checking out Mary's Kitchen...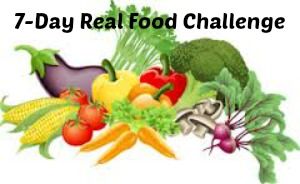 At the moment we are ?? bloggers (and more) participating in this challenge:
Joyce @ It's Your Life
Lydia @ Lydia's Flexitarian Kitchen
Maureen @ It's All Connected
Melinda @ Auntie Em's Guide
Courtney @ The Crunchy Deliquent
Kristina @ Mother's Niche
Taylor @ Mama has Pink Hair
and me...Mary @ Mary's Kitchen and Back to the Basics
So here's how Day 4 went...water...Coffee...then some more water and then another coffee!
Oatmeal again for breakfast but this time with almonds, cinnamon and honey. YUM!
Lunch was delicious! I made vegetarian lentil soup.
Vegetarian Lentil Soup
adapted from food.com
Ingredients
3 cups dried lentils
7 cups water *I used water*
OR 7 cups vegetable stock (may need more)
1 bay leaf
1 teaspoon oregano
1 teaspoon sea salt
2 cups onions, minced
2 medium garlic cloves, minced
3 stalks celery, minced
1 sweet potato, diced
fresh ground black pepper
Optional: grated Parmesan cheese
Direction
Add all ingredients to a stock pot and bring to a boil then turn down to low.
Simmer for approx 60 minutes.
Optional: mash remaining pieces of sweet potato. Sprinkle with Parmesan cheese.
(use vegan cheese for a completely vegan recipe)
Dinner of course was Ultimate ProFit Protein Shakes!
How has the challenge been for you? Do you have a recipe to share? The REAL Food Linky is still open AND Lydia set up a Pintrest board. Stop by and share your real Food creations!