Tomorrow is the start of Our Real Food Challenge. For some this will be a walk in the park. For others it will be a challenging experience. Doc wasn't feeling all that well yesterday so I thought I'd make his favorite Oatmeal Raisin cookies (with a healthy tweak).
BUT...We were out of eggs AND raisins!!! What!?! So a quick search of the web and I scored several great recipes which I kinda mixed and matched to make a brand new creation.
The BEST part...It's kinda healthy! BONUS...They're Vegan!
Doc's Tweaked Oatmeal Cookies
Ingredients:
1 cup organic apple sauce
1/4 cup coconut oil
1 cup packed brown sugar
1 tsp vanilla
11/2 cups unbleached, organic flour
1/2 tsp sea salt
1 tsp baking soda
1/3 cup boiling water
2 cups rolled oats
1/3 cup unsweetened coco powder
½ cup coconut flakes
½ cup almond slivers
cinnamon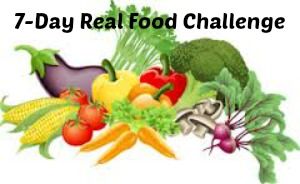 Sharing this informative post
HERE
.